By Carlos Alberto Montaner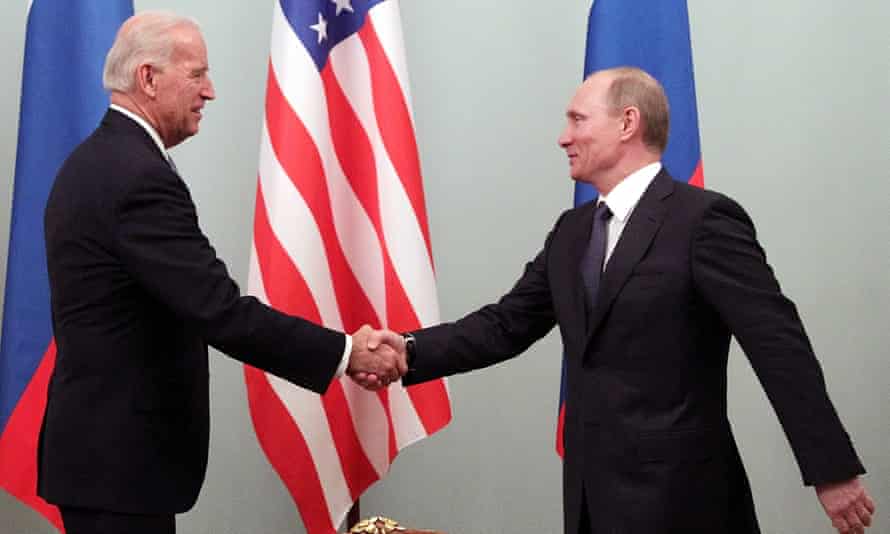 First, the "revelation" of American journalism is unavoidable. My granddaughter Paola Ramos was very close to Joe Biden. She has and has conveyed me a great opinion of the President and his wife. Not just as bosses, but as people. "They are", she told me "a decent and admirable couple." She declined, however, to continue working with them. She preferred the media, like her parents Jorge Ramos and Gina Montaner (who are separated, but in the best possible terms). Like her grandfather.
In any case, it is important to personally know the main adversaries and allies. Let's start with the NATO allies, both punished and misunderstood by Donald Trump. When Biden won the election, one of the first messages of congratulation was a tweet from Ana Hidalgo, mayor of Paris, born and raised in Spain. In the message, she welcomed Biden to a small world from which the United States should not voluntarily withdraw. In fact, that moment will come one day, but not yet. During the previous four years, the head of the free world ceased to function. Trump had followed Steve Bannon's anti-globalization rhetoric, not realizing how much damage it did to the United States to move away from the blueprints that emerged at the end of World War II.
Encouraging the separation of the United Kingdom from the European Union was a mistake. Fighting with Emmanuel Macron, President of France, for the role of his country in World War I and II, and with Mette Frederiksen, Prime Minister of the Kingdom of Denmark, for not selling him Greenland, was a colossal stupidity. The same can be said, literally, when Trump pushed Dusko Marcovic, Prime Minister of Montenegro, rushing to have his picture taken with his NATO "colleagues", who knew that the quintessential bully hated them.
Let's continue with the adversaries. Did the meeting of Vladimir Putin and Joe Biden serve any purpose? Not much. Perhaps for Putin to confirm that Biden is not an old man lost in the darkness of Alzheimer's, and for Biden to accept that Putin, in addition to being a "murderer," as he called him a few days ago, is an intelligent and cunning man. Two "finds" for which it was not necessary to travel to Switzerland. The psychological profiles that intelligence experts draw on this type of robot portrait surely affirm this.
It was curious that Biden gave Putin a list of 16 camps where there could be no cyberattacks. Did that mean that anything outside of these unassailable targets could fall victim to quasi-official Russian "hackers"? Or was it to study Putin's reaction? If he accepted the list and respected it, it was conclusive proof of the complicity between the Kremlin and the gangs of criminals, surely in the service of Putin. Since he accepted it, President Putin confirmed the almost certain conviction on the part of the United States – behind the cyberattacks, it is true, there were the hackers, but behind them, pulling the strings, were the Russian services.
I was really touched by Biden's endorsement of Alexei Navalny. (To some extent it was similar to George W. Bush's solidarity with Cuban dissidents). He went so far as to tell Putin that he could expect "devastating consequences" if Navalny is killed in prison. He did not explain why they would be "devastating", but it is probably a joint response, within NATO, that includes breaking commercial ties with Moscow, although it is difficult for Germany to stop acquiring the fuel it needs to power homes and its huge industrial facilities. Can it be a cyber retaliation? In any case, the Russian services will be considering the same thing. It was profitable for Ike Eisenhower to swing the sword and hold it high for the eight years of his tenure without ever clarifying what he intended to do.
It left me intrigued that, in four hours of conversation, the subject of Moscow's adventures in the American backyard, in Venezuela and in Cuba, was not considered. It seems that the American intelligence services have found the clue that leads to Russia regarding the acoustic attacks on diplomats and people from the intelligence community, both Americans and Canadians. The source, apparently, is near Alejandro Castro Espín, the person to whom his father, Raúl Castro, handed over relations with the United States during the Barack Obama administration. The things you will see, Mío Cid.