By Carlos Alberto Montaner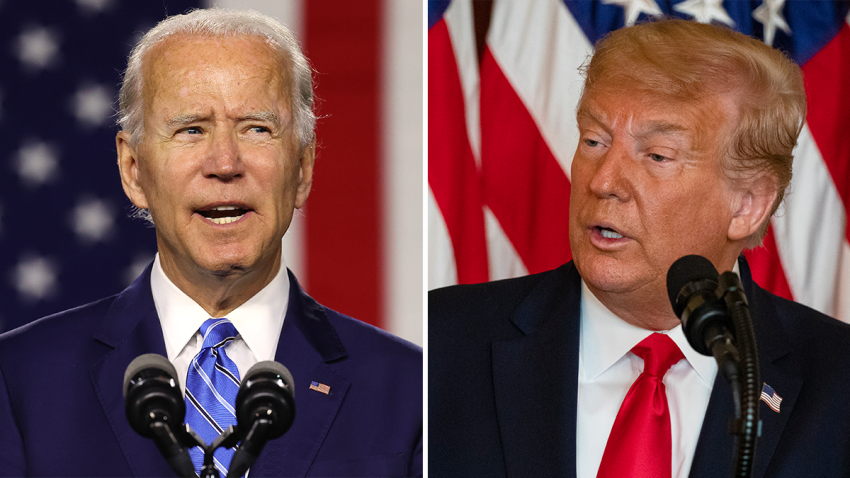 At last the conventions ended. Trump's was much more showy than Biden's. The amazing thing is that the Americans did not pay due attention to one or the other. The White House grounds were a natural set for projecting Trump's message. The argument that the law prohibits the use of public spaces for partisan campaigns is weaker than the silent presence of Covid-19. These are special times. However, the attendees, except for a few citizens respectful of others, did not wear masks or keep the due "social distancing". God have mercy on them.
The theme of the Republican campaign is the Democrats' supposed socialism. I've heard that argument before, and I don't believe it. Neither Joe Biden nor Kamala Harris have anything to do with the communist vision of society. Claiming that Joe Biden is like Fidel Castro is similar to saying that Donald Trump is like Vladimir Putin. An obvious exaggeration. I guess Trump is not capable of poisoning opponents.
I remember the 1982 elections in Spain, when Felipe González won by an absolute majority. A Cuban who worked with me, a very good person, came into my office to tell me that he was leaving Spain and going to the United States. "Why?" I asked him. "Because I won't stand the cordon of olives." He had suffered greatly from Castro's collectivist follies. He had been forced to plant Caturra coffee in the agricultural "Cordon of Havana." Whatever reasoning I put forward crashed against his experience.
Four Cubans participated in the Republican Convention: Florida's Lieutenant Governor Jeanette Núñez, Mercedes Schlapp, Lourdes Aguirre and Máximo Álvarez, a man who delivered a very persuasive speech. He came to Florida in the "Peter Pan" operation organized by priests and the CIA during the John F. Kennedy administration. Probably none of them would have settled in the United States had an anti-immigrant nationalist like Mr. Trump been in the White House.
The irrefutable evidence: Trump, who promised to strike down Obama's "executive orders," has respected the one that put an end to the so-called "dry feet, wet feet" measure, signed by Bill Clinton, that allowed Cubans to seek asylum in the United States or go to any border checkpoint to request the US protection. Trump does not love the Cubans. At least he doesn't want them on American soil.
Not only does he deny Venezuelans the TPS (Temporary Protected Status) requested by Mario Díaz-Balart and 30 other Congressmen, despite knowing that there is a failed communist dictatorship in Venezuela, and he plays with the eight hundred thousand "Dreamers," sociological Americans who came to the country dragged by their parents, simply because his support base does not like immigrants.
Roughly speaking, Cubans make up just 4% of Florida's votes. They can't even win at Miami-Dade. In the last elections, Obama obtained 49% of the Cuban votes. In the November 3 election, Trump may be supported by 60% of Cubans, but the Puerto Ricans, established around Orlando, may give the victory to Biden, because they have reasons to feel insulted by the White House. According to Miles Taylor, a high-ranking DHS (Department of Homeland Security) official, Donald Trump tried to sell Puerto Rico, as if the Island were just another piece of the Monopoly game, without taking into account that since 1917, more than a century ago, Puerto Ricans are US citizens "by birth."
I cannot be a Trumpist, precisely because Trump is a protectionist, anti-immigrant nationalist, three categories that I deeply reject. I like that he is (theoretically at least) prudent, preferring to lower spending rather than raise taxes, and that he has moved the embassy to Jerusalem, although I am irritated by his hyperbolic swagger and bully attitude, unable to understand that the Danes don't want to sell Greenland or NATO partners don't like being publicly mistreated.
I understand that he wants to attract the evangelical Christians, and that he publicly takes sides with the "pro-life" advocates, even if it is an issue solved by the Supreme Court, but someone with his south-of-the-waist biography, who boasts about grabbing the ladies at the crotch, surely does it as an electoral sacrifice rather than as an ingrained conviction. That's what Jerushah Duford, Billy Graham's pious granddaughter, claims. She often accuses Trump of being a great hypocrite.
There are only two months left until the November 3 elections. We'll see what happens. According to Real Clear Politics, Biden is ahead in the polls. But we already know that doesn't mean a lot.