By Carlos Alberto Montaner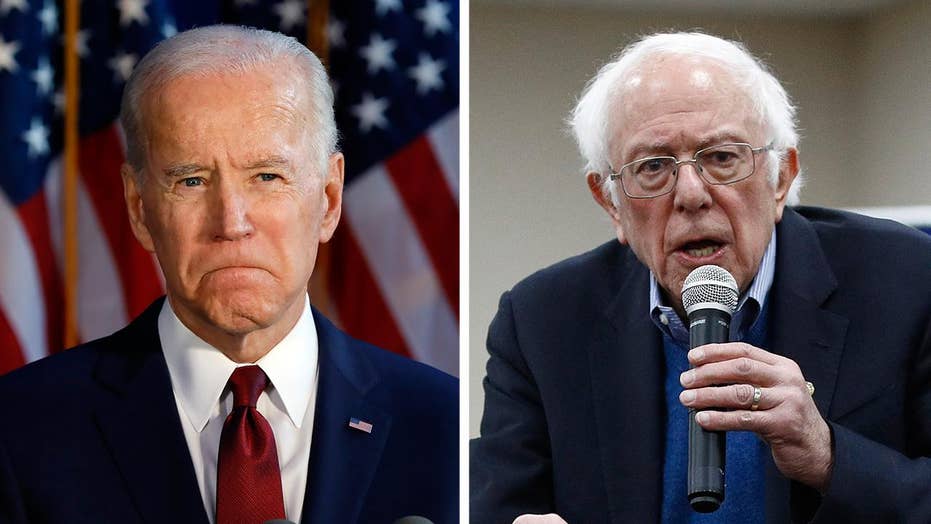 Only Bernie Sanders (78) and Joe Biden (77) remain in the Democratic field. A radical and a centrist. One of them will face Donald Trump next November. They are two elders, but Trump, with almost 74 years, is also in the same group. It will be a battle between people who have one foot in the prostate, I mean, in the grave.
Perhaps this phenomenon is a consequence of the aging of the population, or perhaps because science has changed the notions of youth and old age and has pushed ahead a decade the age at which one is still able to govern. Ike Eisenhower was the oldest president elected in the United States until Ronald Reagan. He arrived at the White House at age 62. (George Washington, despite his solemn estrangement, was only 57 when he came to power.)
In these primaries, Cory Booker (50), Beto O'Rourke (47), Andrew Yang (45), Julian Castro (45), Pete Buttigieg (38) –just to mention those who were 50 or less– fell out of the competition. There were young blacks, whites, Hispanics, Asians, gays, heterosexuals, entrepreneurs, with military experience, very educated and less educated. There was something for everyone.
Why didn't the voters take into account the age factor when casting their vote? Sanders even had a heart attack a few weeks ago. At that age, it can happen again. It is true that Eisenhower had a severe myocardial infarction in 1955, while playing golf, which did not prevent him from being reelected the following year and gloriously ending his eight years in office.
Sanders' support base are the millennials. The millennials, roughly, are those born between 1981 and 1996. Why do young people, in every poll, say they would like to vote for a fresh face, but, when the time comes, they choose Sanders or Biden?
I heard the answer to this question in a podcast by journalist Ricardo Brown (Vision 2020) while interviewing Mike Hernández, a good political analyst at Telemundo: because they don't tell the truth. There is nothing easier than misleading a pollster without even suffering the shame of lying. Furthermore, there is no real notion of the lie.
The interviewee would like a young man to emerge with the proposals and characteristics of Sanders, but the selection of candidates is about specific people who can succeed, and among them no one appears with the fire and determination of the Vermont senator, despite he is 78 years old.
That is why Biden has stood out in the last electoral battles. It was time to recompose the centrist and moderate option of the Democratic Party to avoid a collapse in front of Trump, something that the polls predicted if the candidate was Sanders.
The nation as a whole does not embrace the same old story of the richest 1% who seize wealth, as Sanders preaches, nor they want to abandon their health plans. Nor is there a clear consensus on who should pay the college bill: those who will benefit from the degrees or all the people? Is having many college graduates an investment in society that benefits us all or does it benefit basically the graduates?
Why did Joe Biden enjoyed a fantastic victory in South Carolina, and then in the Super Tuesday, when he won in 10 of the 14 states in which they competed for the Democratic nomination? It was not for devotion to the leader. Biden lacks charisma. It is because the Democratic Party today looks more like Biden than Sanders. It is the party of inclusion. That of immigrants, minorities, the one that emerged with F. D. Roosevelt and Harry Truman in the heat of World War II.
To which the "Trump element" is added. Many of those who voted for Biden were convinced that he can evict Trump from the White House in November. Is that true? I don't know. It is not easy to defeat an incumbent ruler. Trump has many enemies, but also numerous fans.
It could happen, but it can also happen the same as in 2016–the Democrats win the popular vote and lose the one who decides the outcome, the electoral vote, by a handful of votes in certain key states. To prevent that from happening, perhaps Biden will have to include in his program some of Sanders' proposals. Paris is well worth a mass.